Pony Up
America Loves the Horses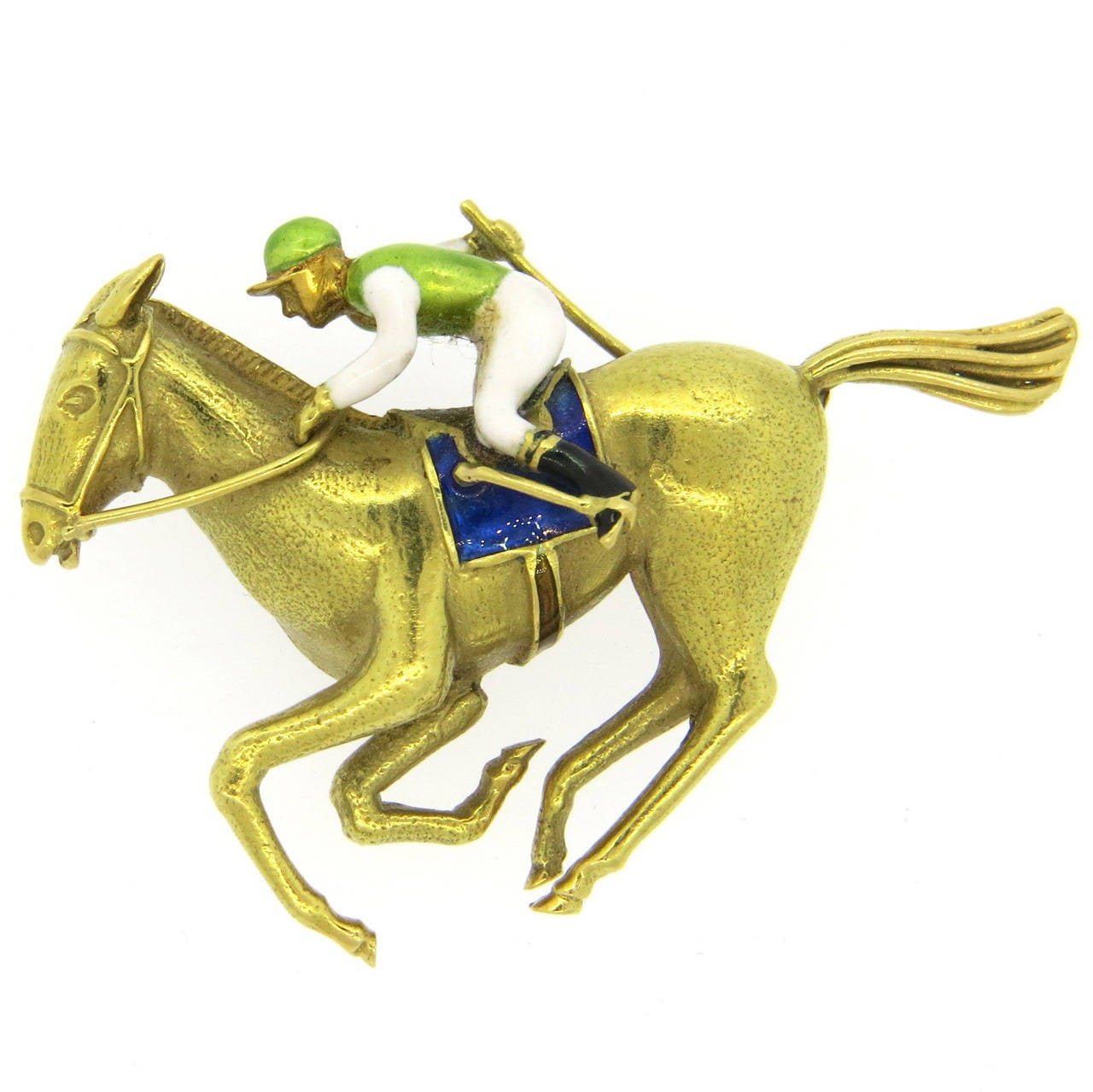 18K yellow gold and enamel brooch
Today May 7th, young Nyquist who is 8-O ran away from the pack to win the 142nd Kentucky Derby. A beauty that seemed to enjoy the last hundred yards and glided effortlessly wearing the roses to the roar of the 2nd largest attendance
ever
at Churchill Downs.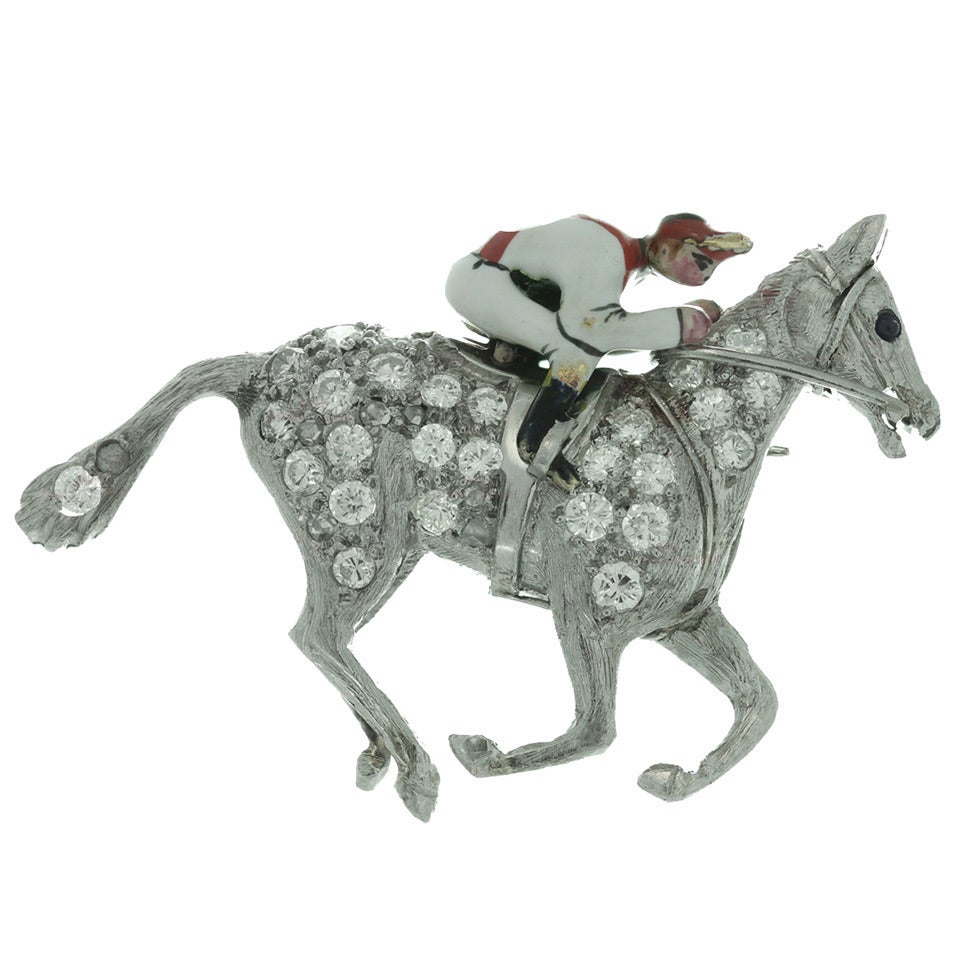 1930's Cartier Art Deco Platinum Horse and Jockey Brooch
The world loves the elegant sport of horseracing; and America takes it so much to heart that tears flow shamelessly when My Old Kentucky Home is sung.
Here's a random collection of fine jewelry brooches that allow equestrian fans to show where their heart lies.
Gold and diamond brooch with sapphire jockey jacket






The effortless glide of an equestrian athlete is a marvel of nature, heart and will. Nyquist has all of that and more of the 'right stuff' to show us in the weeks ahead. Can't wait.